Welcome & How to Proceed with This Class -- Start Here

Scrapping with Filters, Stamp & Paint
Welcome to Class
I had the most grand time creating this mini class for you. I'll admit, filters in PS and PSE are a bit hard to navigate and they often produce ICK results. But, if you learn to use filters in conjunction with other features in your program, your results have a much better chance of becoming sensational.
I'm so glad you're joining me for Stamp & Paint. Let's dive right in and create something fabulous together!
This Class Is Part of a Series
Scrapping with Filters is a class series designed to remove the mystery from Photoshop's filters and teach you to fall in love with their possibilities.
Stamp & Paint is the first class in the series.
More classes will be added to this series as time allows.
How To Proceed
Follow the lectures in the order they appear in the classroom.
Section 1 of this class contains the Stamp & Paint instructional videos. Use MY photo to complete the lessons.
Complete Section 1 before moving on to Section 2.
Section 2 contains challenges to help solidify the Stamp & Paint technique. Use MY supplies to complete the challenges.
After completing both the lessons and the challenges, I encourage you to step out on your own using the Stamp & Paint Recipe on your own photos, elements, and papers.
I look forward to seeing what YOU create in Stamp & Paint!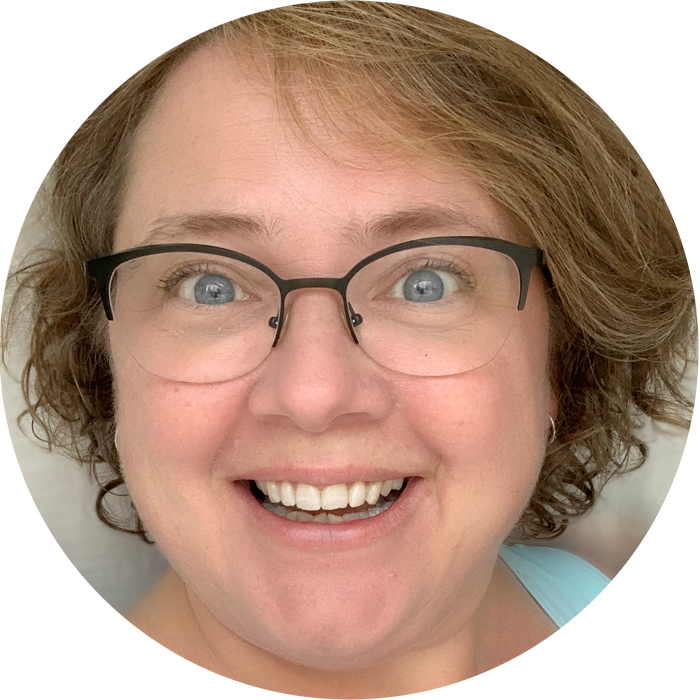 Jen White, Owner & Instructor
P.S. The concept behind the Stamp & Paint technique was first introduced in Premier Dec 2012, however, adjustments have been made to refresh the core design and add tremendous value.
Complete and Continue