Would you love to create pretty patterns,
but have little-to-no pattern-making experience?
Pattern Design 1 will help you gain the confidence you need
to create patterns that will work for any theme or project.


Go through the basics of pattern design and beyond
by exploring the five most-popular types
and how to make them work in your designs.
Here's what you'll learn in Pattern Design 1:

Section 1: Intro & Creating Full Drop Patterns
Section 1, Lessons 1 & 2

Set yourself up for design success by doing a quick walkthrough about pattern terminology
and the five most-popular pattern types.

Learn to know the difference between seamless and non-seamless patterns and how to create them.
Increase your design efficiency by creating document presets and installing class files.
Includes a pattern-focused action set!

Section 1, Lessons 3 & 4
Dive right into pattern design
by creating your first Full Drop repeat pattern overlay
with basic colors and element shapes.
Stamps, custom shapes, and colorful elements are the perfect starting point for these lessons!

Learn several ways to define a pattern
and quickly test it out.

A little pattern knowledge
+ a little-known filter
= amazingly artistic patterns
for your scrapbook pages and greeting cards.

❤️ Do Your Homework ❤️
Every section of Pattern Design 1 finishes with inspiration and challenges. This is where you create patterns with elements from your stash!

Section 2: Creating Half Drop Repeat Patterns
Section 2 , Lessons 1, 2 & 3
Continue with classic pattern design
by creating Half Drop repeat patterns.
You can create colorful and inspiring designs
with just a few simple elements.

Learn how to easily add non-destructive color
to pattern overlays.
The damask pattern in this section is a must-have for any pattern lover!
Section 3: Creating Brick Repeat Patterns
Section 3, Lessons 1 & 2
Use a simple leaf-shaped element, a texture, and a watercolor heart to explore the possibilities of another classic pattern type -- the Brick repeat pattern.
Learn the secret behind quickly creating
a textured background for your pattern overlays.

Section 4: Creating Mirror Repeat Patterns

Section 4, Lessons 1, 2 & 3
Level up any Half Drop pattern
by turning it into a Mirror repeat.
Guaranteed to enhance your pattern design skills.


Graphic, vintage, watercolor, and more!
The patterns taught are multi-versatile!

Using elements from your own stash, such as stickers, is super simple once you get the basic steps down.

There are endless applications and appeal!

Section 5: Tossed (Random) Patterns

Section 5, Lessons 1, 2 & 3
Tackle a random Tossed pattern using a single element, a pair of elements, or a handful of elements.
Learn the secrets of creating a "random-style" element arrangement.

You'll even learn a handy trick for faking the tossed look!
Includes everything needed to complete the patterns shown.

Section 6, Bonus Lesson 1
Use the Marquee tool,
along with a coordinating set of swatches,
to take a simple striped pattern to the next level.
Add some stitches for additional appeal.
Includes a 3 stitching brushes!
Section 6, Bonus Lesson 2
Use the Collection Templates provided to pull together a set of patterned papers from a set of swatches.

This is a great way to add papers to an element collection from your stash.
By the end of this class, you will have an arsenal of patterns ready to use and inspire you!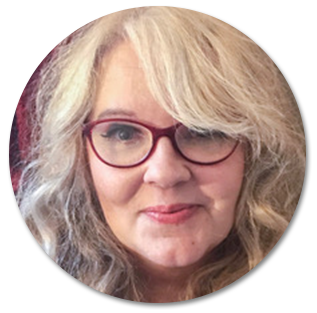 Hi, I'm Syndee Rogers and I have been creating and using patterns in Photoshop for close to 20 years. Patterns are a resource I use daily in my design work, I love the versatility they offer. This is truly an unlimited resource! I am so excited to share some of my pattern-making design secrets with you! As a graphic artist and illustrator, I not only love creating, but I have a passion for sharing what I create and how to replicate it. 

Is Pattern Design 1 Right for You?

This class is for you if:
• You have a basic knowledge of Photoshop Elements (PSE) or Adobe Photoshop (PS).
• You want to enrich your skills using PSE or PS.
• You want to learn how to create unique patterns with ordinary elements.
• You love to create papers and elements from scratch.
• You are a budding designer and want to know how seasoned designers create patterns.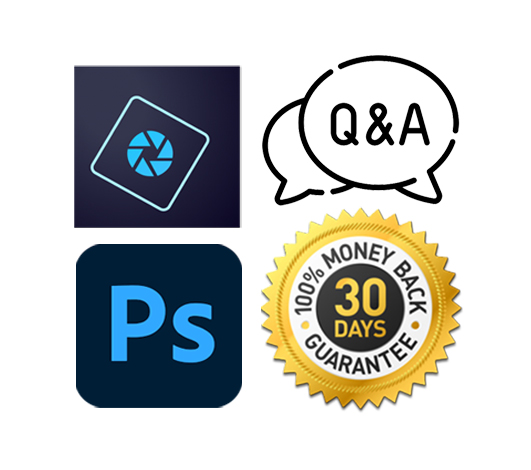 Pattern Design 1 Includes:

18 lessons for both PS & PSE
Closed captioning (optional) while streaming
3 time-saving actions, 2 pattern collection templates
3 stitching brushes, 1 texture, 48 color swatches,
2 papers, and 16 elements
Private class forum
Syndee's Keep It Tidy System for organization
100% downloadable, learn online or offline
Instant & FOREVER Access
Our 30-day Satisfaction Guarantee
This is a self-paced class.


It's 100% downloadable for online or offline learning.

This class only supports Photoshop Elements 2020 & newer and Adobe Photoshop

Student Testimonials
"I love the idea of making my own supplies, but didn't know where to start with patterns. Syndee's Pattern Design 1 class made the process easy and fun!" Valarie S, Arizona
"I love knowing how to enhance a kit that might not have exactly what I'm looking for for my layout or card." Kellie L, South Dakota
"I had never made a pattern and it's amazing how many things can be used to create them!" Anke T, South Carolina
"I have all of Syndee's classes and I find them very clear, informative and applicable to creating my own items." Nancy B, Florida
"Syndee's class made pattern making seem effortless, and I never imagined it could be so addictive." Lisa H, Minnesota