Quick to Process & Easy to Implement
Coordinating Lessons Designed to
Help You Tell Your Stories Beautifully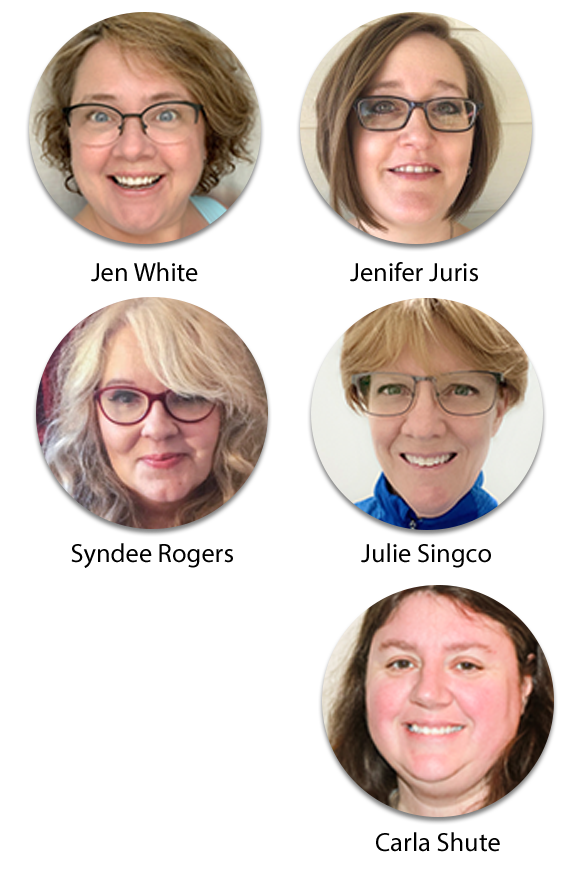 Digital Scrapper Premier 2021
Instructors & Designers
Get ready to be dazzled and delighted in this newly-released version of Digital Scrapper's ever-popular Premier subscription program. Jen White, owner of Digital Scrapper, has revamped and modernized the club to include unified lessons focused on getting your stories told in a beautiful way.
Our goal is to not take up too much of your time or your resources. This program is designed to be value-packed and affordable.
The Digital Scrapper Premier 2021 club is team-lead, including all the popular instructors currently teaching at Digital Scrapper. Volume 6 of this club is being taught by Jen White and Julie Singco.
Digital Scrapper Premier 2021, Volume 6 contains: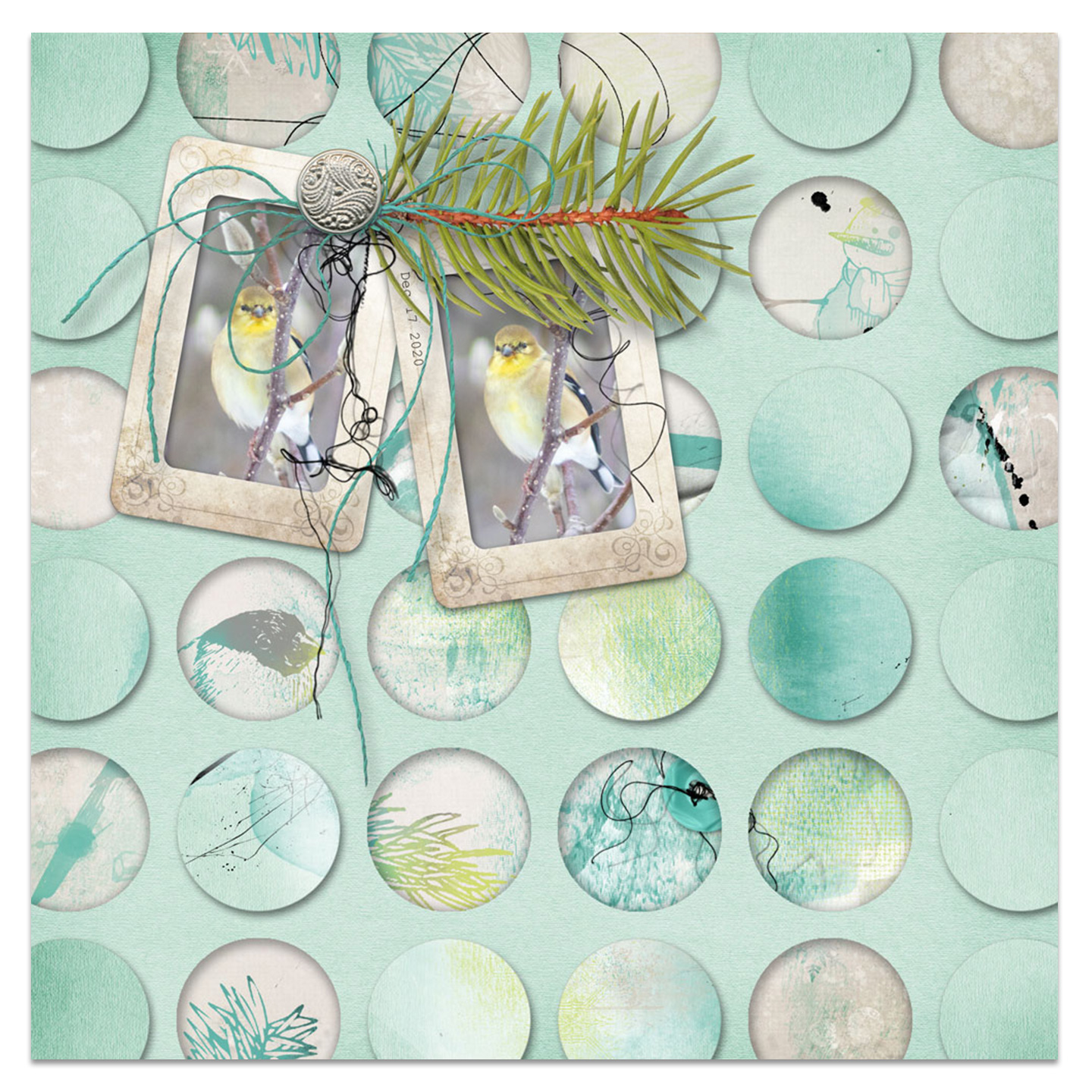 Volume 6, Lesson 1
Dip & Dots Background
Use a predesigned pattern and style to add dips and dots to the background of your scrapbook page to create a trendy design with loads of options.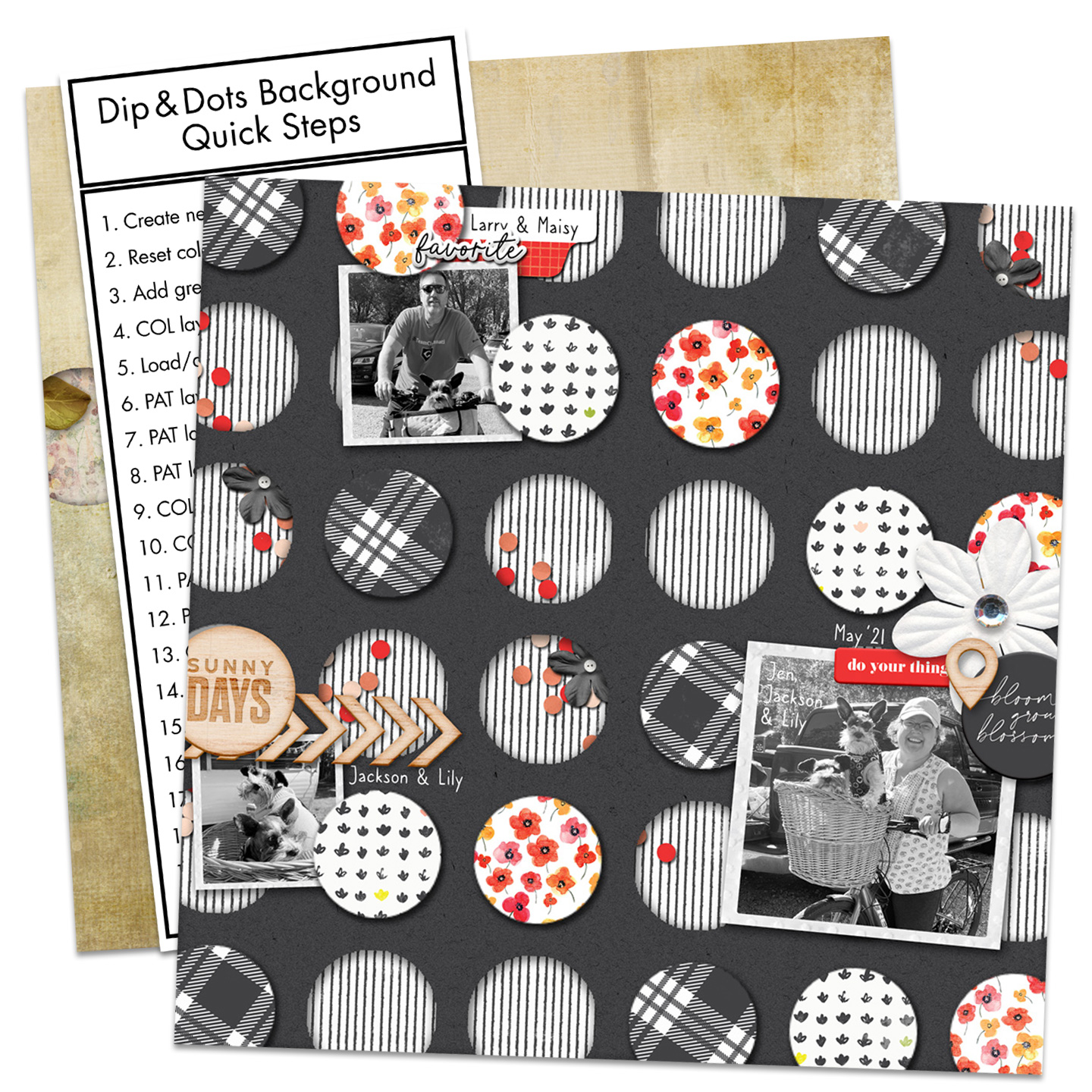 Volume 6, Lesson 2
Variations & Quick Steps
Create 2 or more Dip & Dots Background variations using the Quick Steps Bookmark and loads of tips and tricks.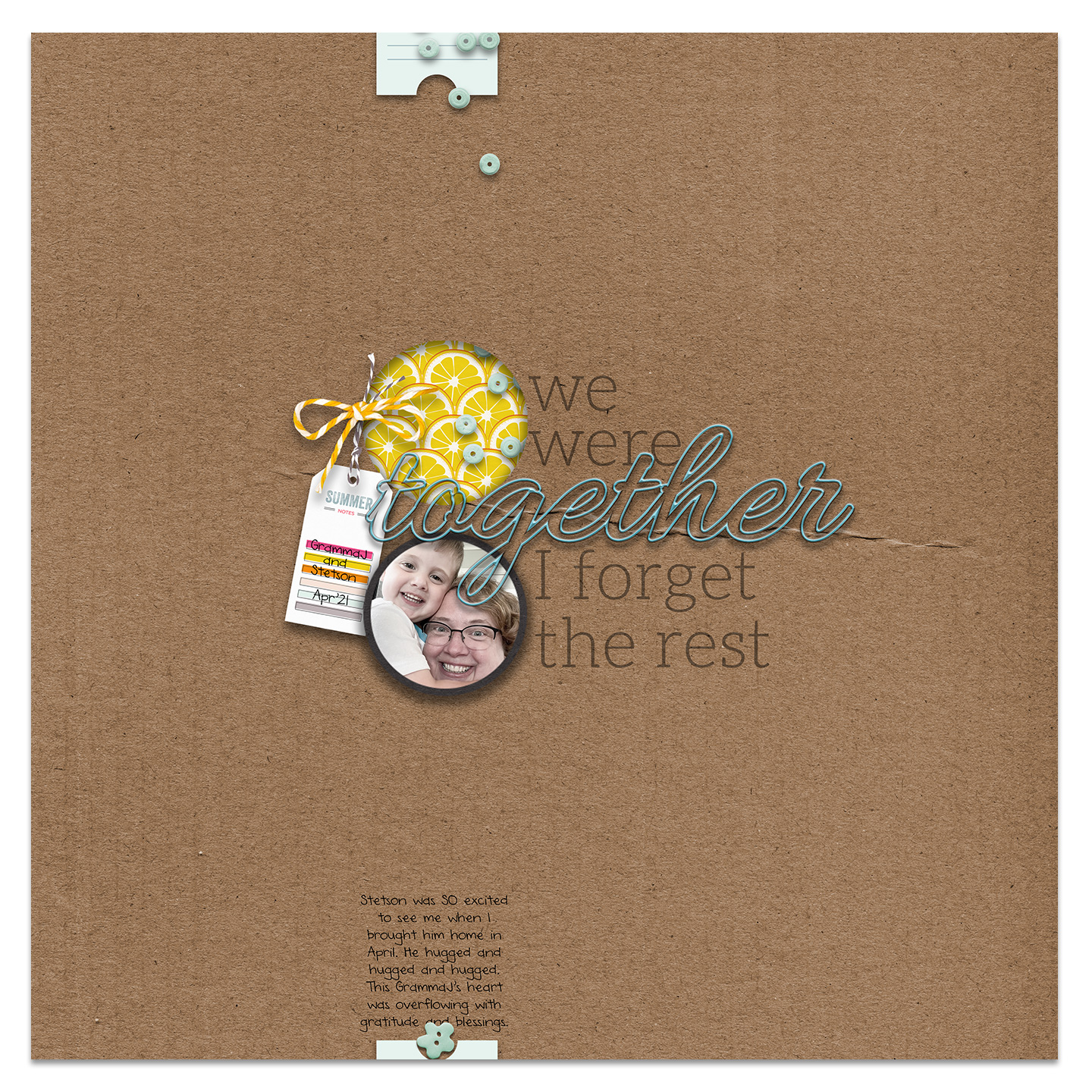 Volume 6, Lesson 3
Wire Title
Add a predesigned style to a stroked title to give the title the appearance of being expertly formed by wire.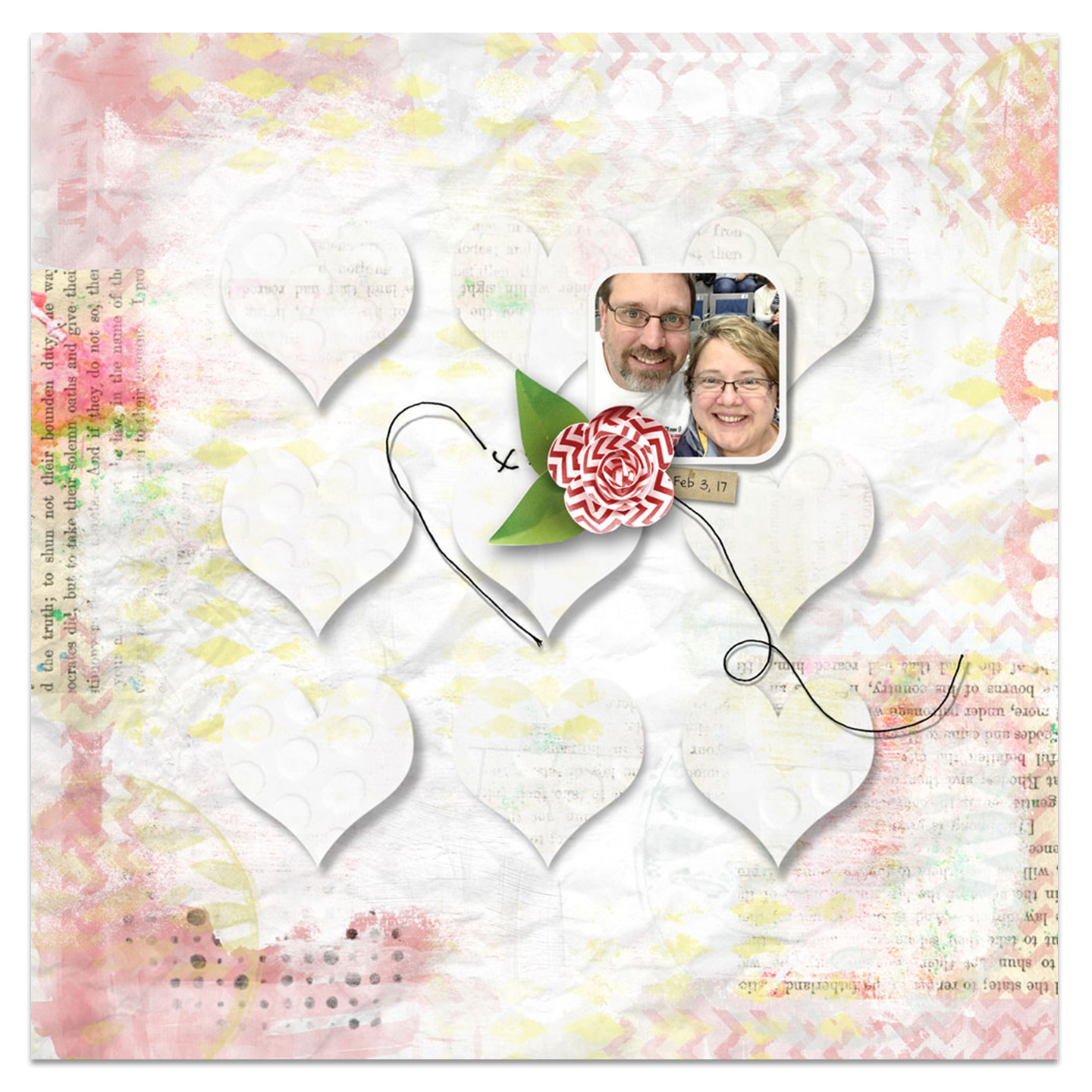 Volume 6, Lesson 4
DIY Big Print Pattern
Create your own big print that easily replaces the provided pattern in Lesson 1.
Volume 6 Mega Pack
of School Supplies
Includes: printable bookmarks, 4 classic background papers, 4 grayscale templates, 1 pattern, 2 styles, 12 PNG date stamps, and 1 fully customizable date stamp.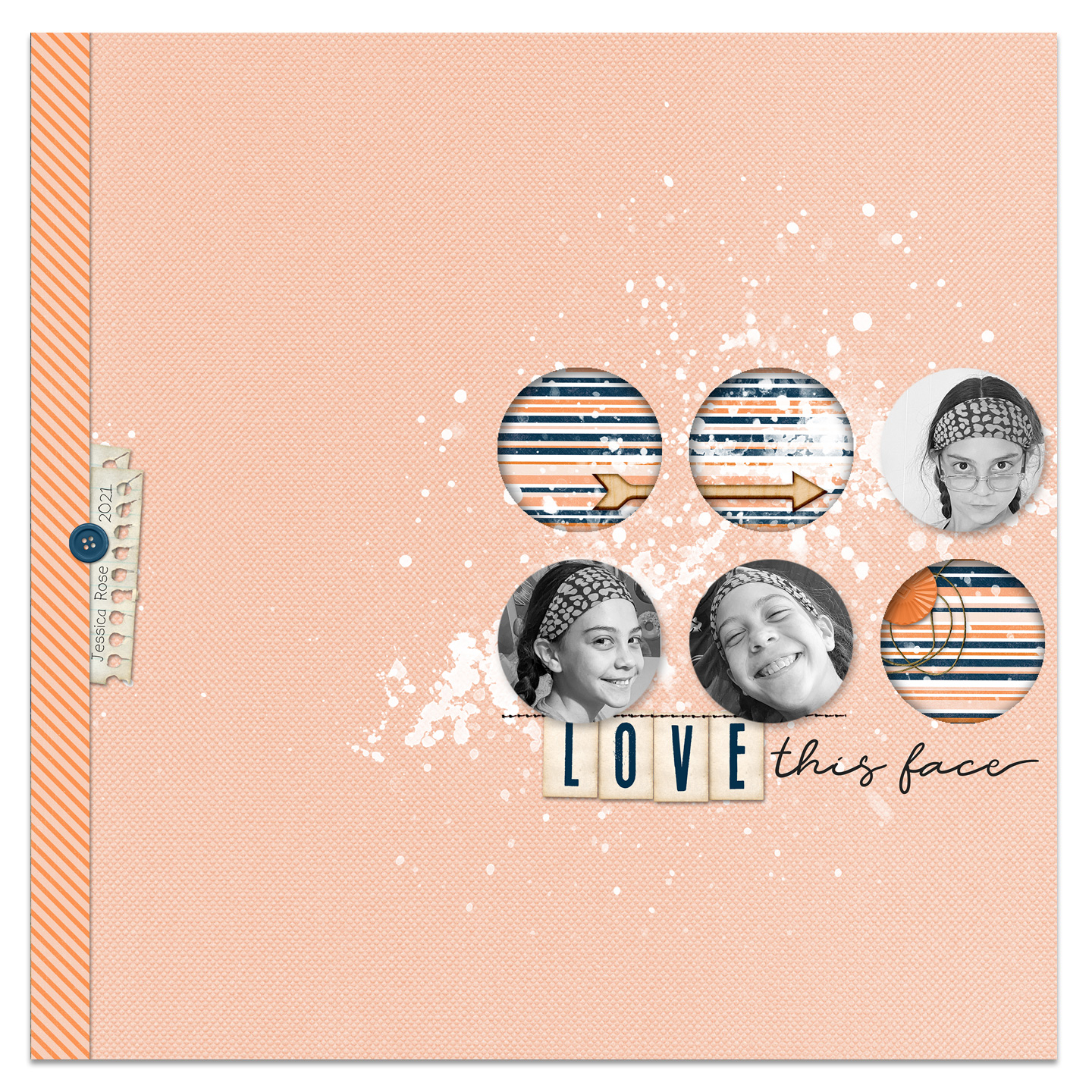 Volume 6, Bonus Video
Watch Me Scrap
Gain a better understanding of scrapbooking, your software program, and Volume 6 by watching Julie create a scrapbook page from beginning to end.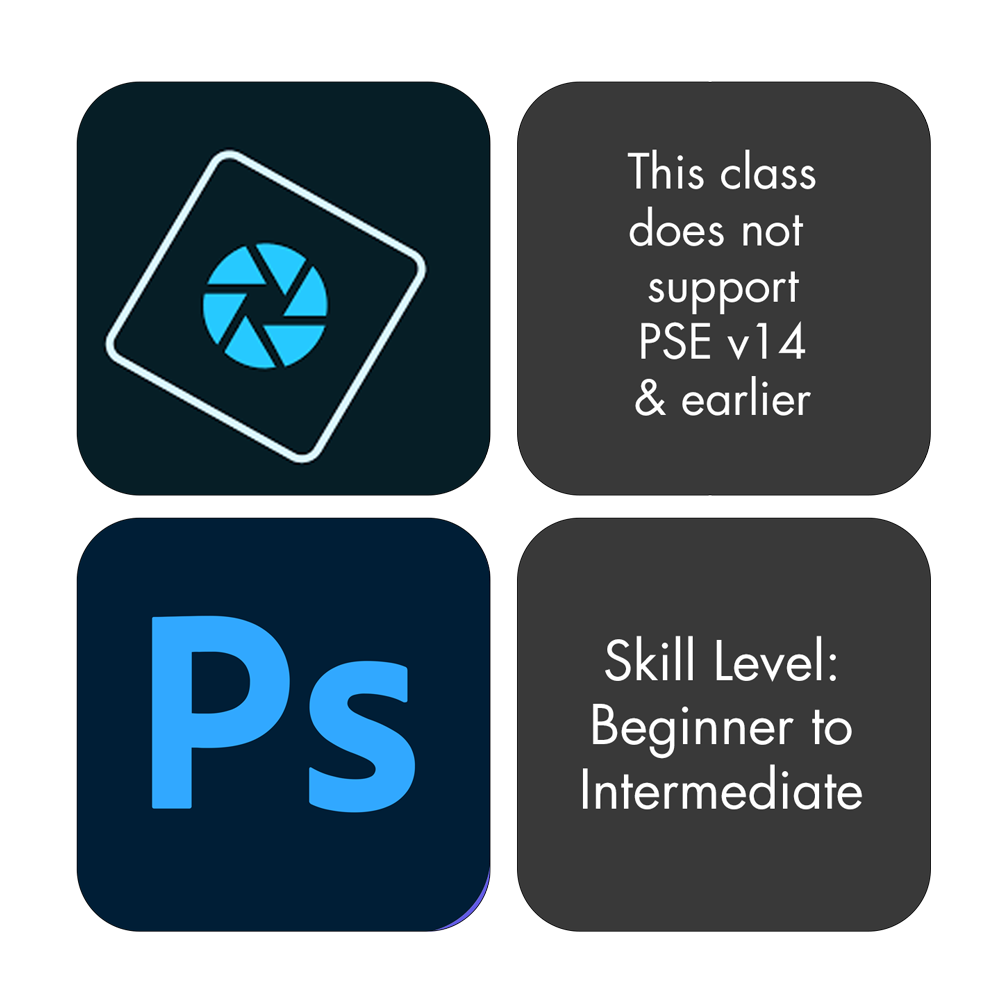 Is Premier 2021, Volume 6
right for you?
This class is beginner friendly, yet it's intended to stretch the imagination of even the most accomplished scrapbooker.
The lessons are recorded in both Photoshop Elements 2022 and Adobe Photoshop 2022.
VERSION NOTE:
This class relies heavily on grouping in the Layers panel. If you have Photoshop Elements v14 or earlier, you will not be able to follow along with the lessons in this class.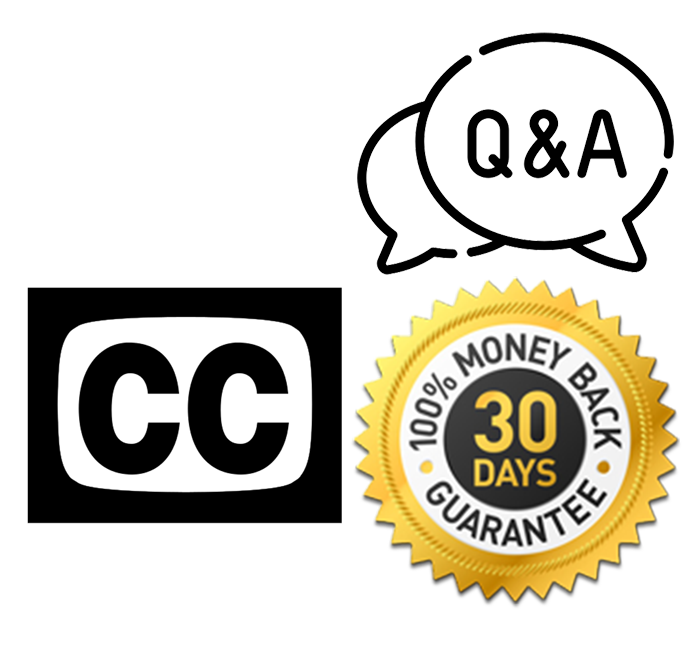 QUESTION: Does each volume of Premier 2021 stand alone?  ANSWER: YES! Each volume is independent and can they can be completed out of order.
QUESTION: Is there an option to purchase the Premier 2021 bundle? ANSWER: Bundling options are no longer available. You'll find special savings on additional volumes inside the classroom.
Your enrollment in this class includes: Closed-captioning, our Satisfaction Guarantee, and FOREVER ACCESS.