Quick to Process & Easy to Implement
Coordinating Lessons Designed to
Help You Tell Your Stories Beautifully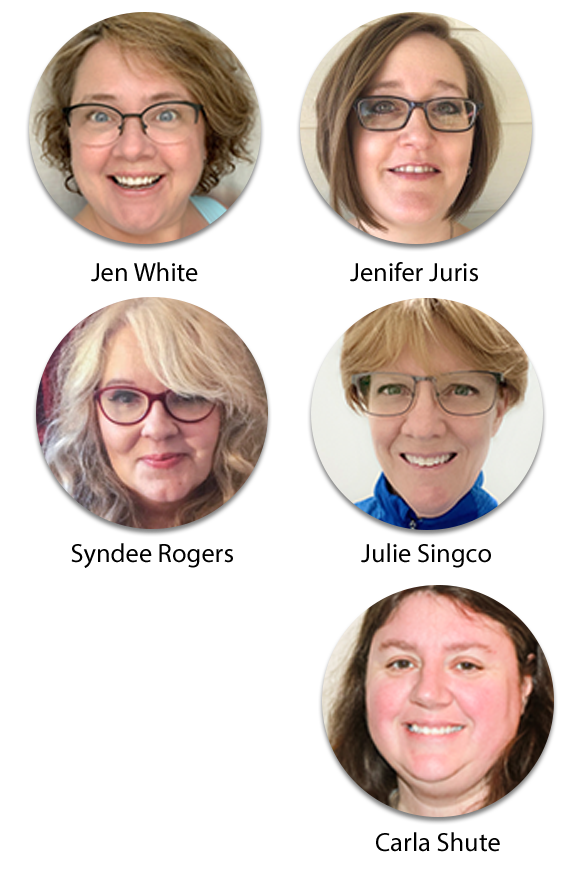 Digital Scrapper Premier 2021
Instructors & Designers
Get ready to be dazzled and delighted in this newly-released version of Digital Scrapper's ever-popular Premier subscription program. Jen White, owner of Digital Scrapper, has revamped and modernized the club to include unified lessons focused on getting your stories told in a beautiful way.
Our goal is to not take up too much of your time or your resources. This program is designed to be value-packed and affordable.
The Digital Scrapper Premier 2021 club is team-lead, including all the popular instructors currently teaching at Digital Scrapper. Volume 3 of this club is being taught by Jenifer Juris.
Digital Scrapper Premier 2021, Volume 3 contains: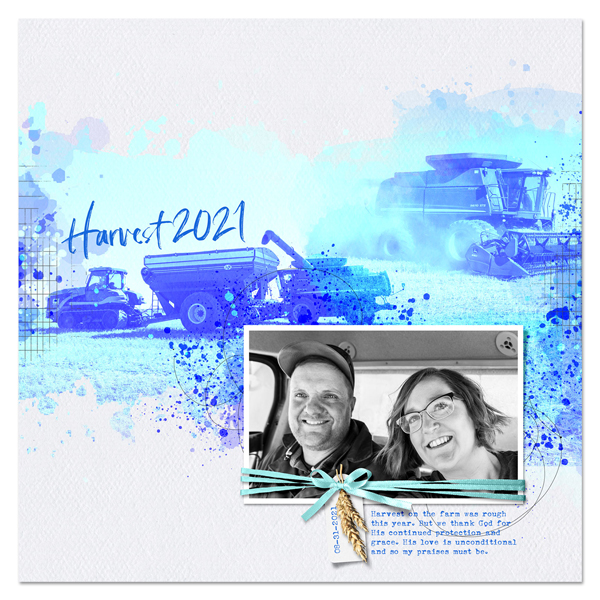 Volume 3, Lesson 1
Gradient Map Masks
Learn how to use a gradient map with blended, complex masks combined with your photos to better tell the story of the memory you're scrapping.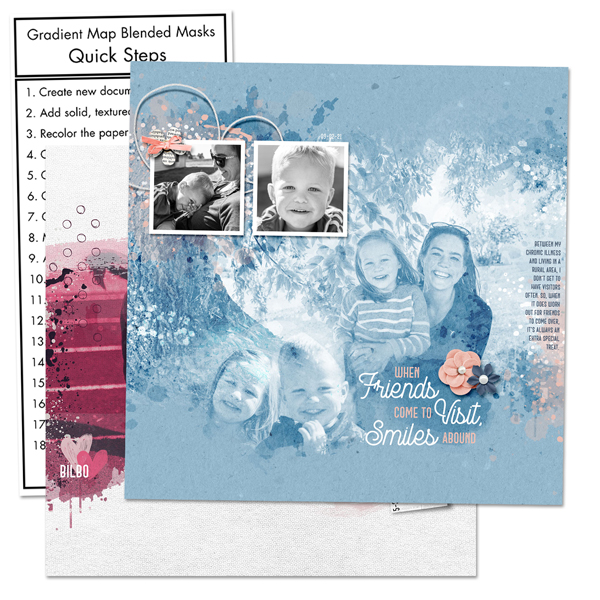 Volume 3, Lesson 2
Variations & Quick Steps
Follow the quick steps from the Gradient Map Blended Masks lesson to get two new looks for your scrapbook pages. A Quick Steps Bookmark is included.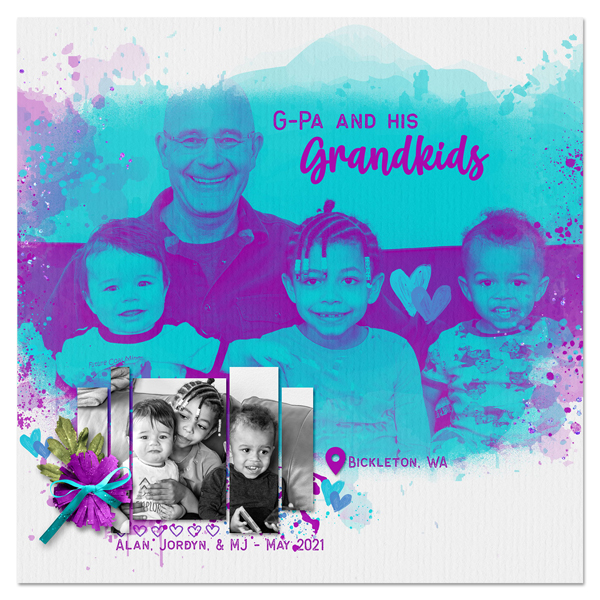 Volume 3, Lesson 3
Sliced Rectangle Mask
Learn how to make a photo clipping mask that looks like it's been sliced into pieces.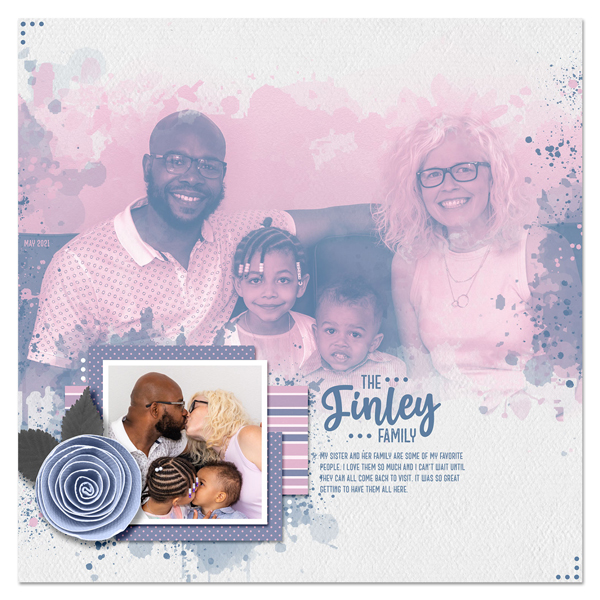 Volume 3, Lesson 4
Custom Gradient
Learn how to create a custom gradient so that you can make any paper complement your project.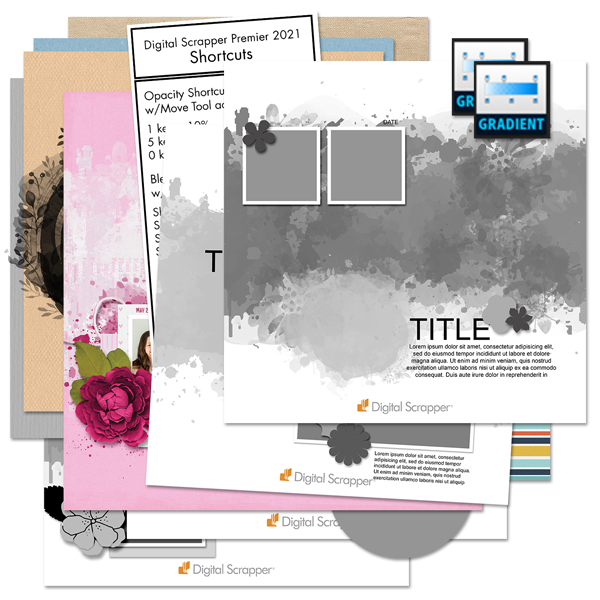 Volume 3 Mega Pack
of School Supplies
Get a printable Shortcuts bookmark, 4 modern grayscale templates (+video), 8 complex photo masks, 4 splatters, and 5 background papers.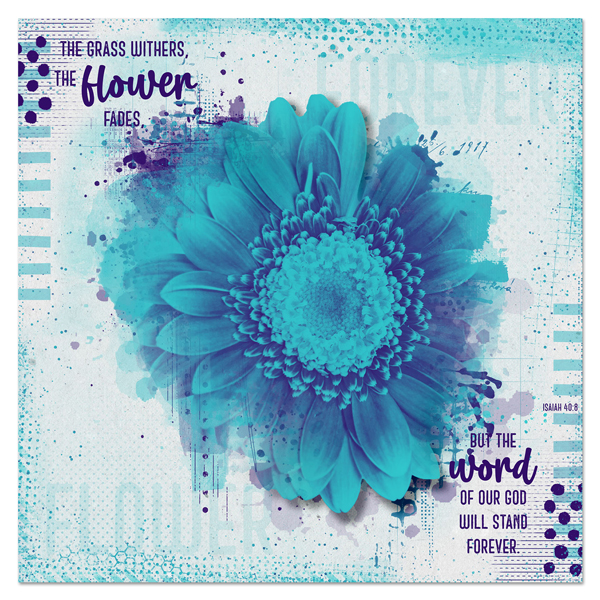 Volume 3, Bonus Video
Watch Me Scrap
Seeing the scrapping process of a professional scrapbooker from beginning to end has loads of benefits.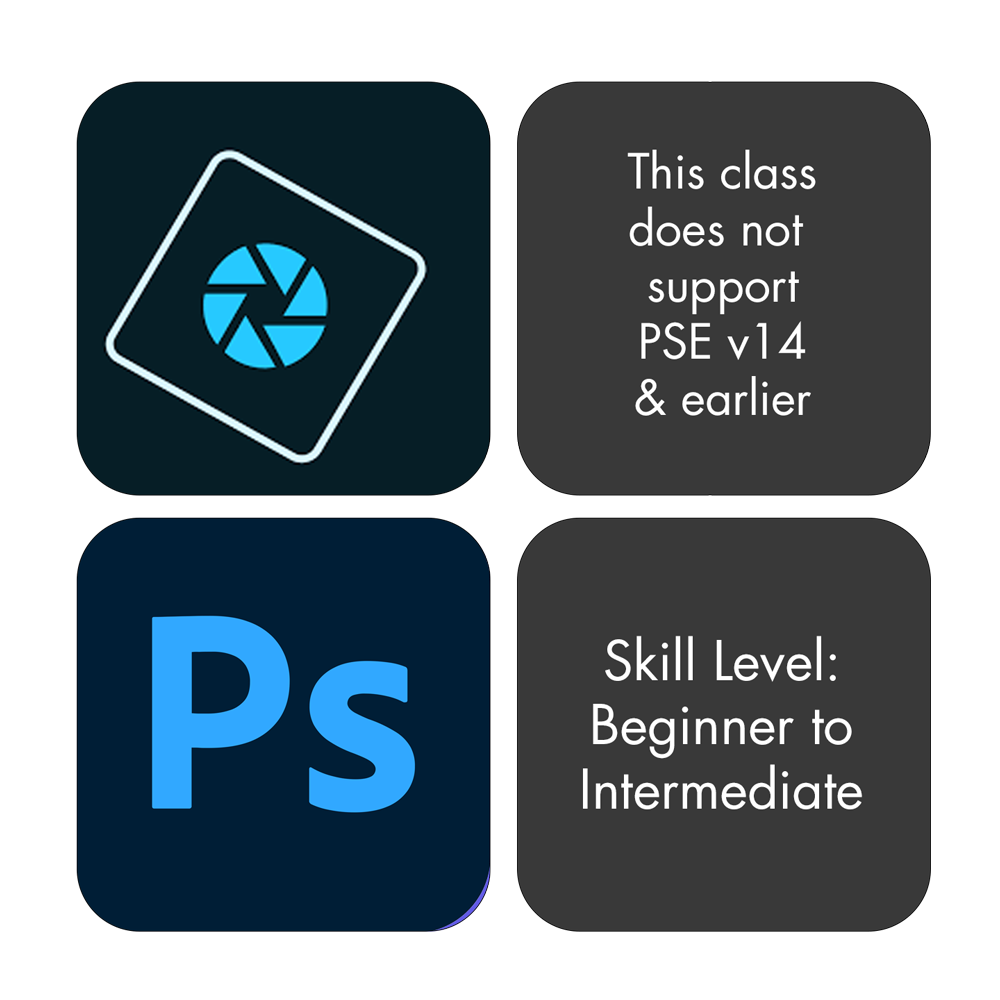 Is Premier 2021, Volume 3
right for you?
This class is beginner friendly, yet it's intended to stretch the imagination of even the most accomplished scrapbooker.
The lessons are recorded in both Photoshop Elements 2021 and Adobe Photoshop 2021.
VERSION NOTE:
This class relies heavily on grouping in the Layers panel. If you have Photoshop Elements v14 or earlier, you will not be able to follow along with the lessons in this class.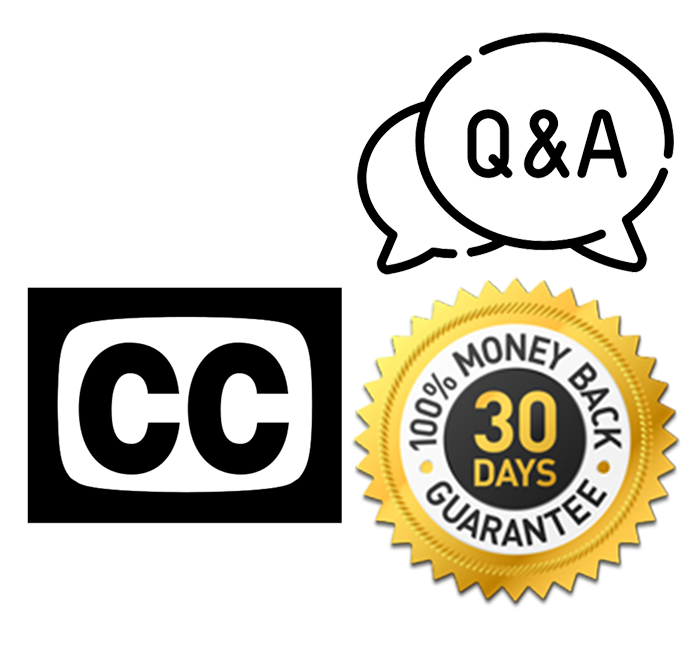 QUESTION: Will Digital Scrapper continue to release classes in addition to Premier 2021?  ANSWER: YES! All instructors are currently working on other classes.
QUESTION: Is there an option to purchase the Premier 2021 bundle? ANSWER: Bundling options are no longer available. You'll find special savings on additional volumes inside the classroom.
Your enrollment in this class includes: Closed-captioning, our Satisfaction Guarantee, and FOREVER ACCESS.
Have more questions? Contact Jenifer Juris