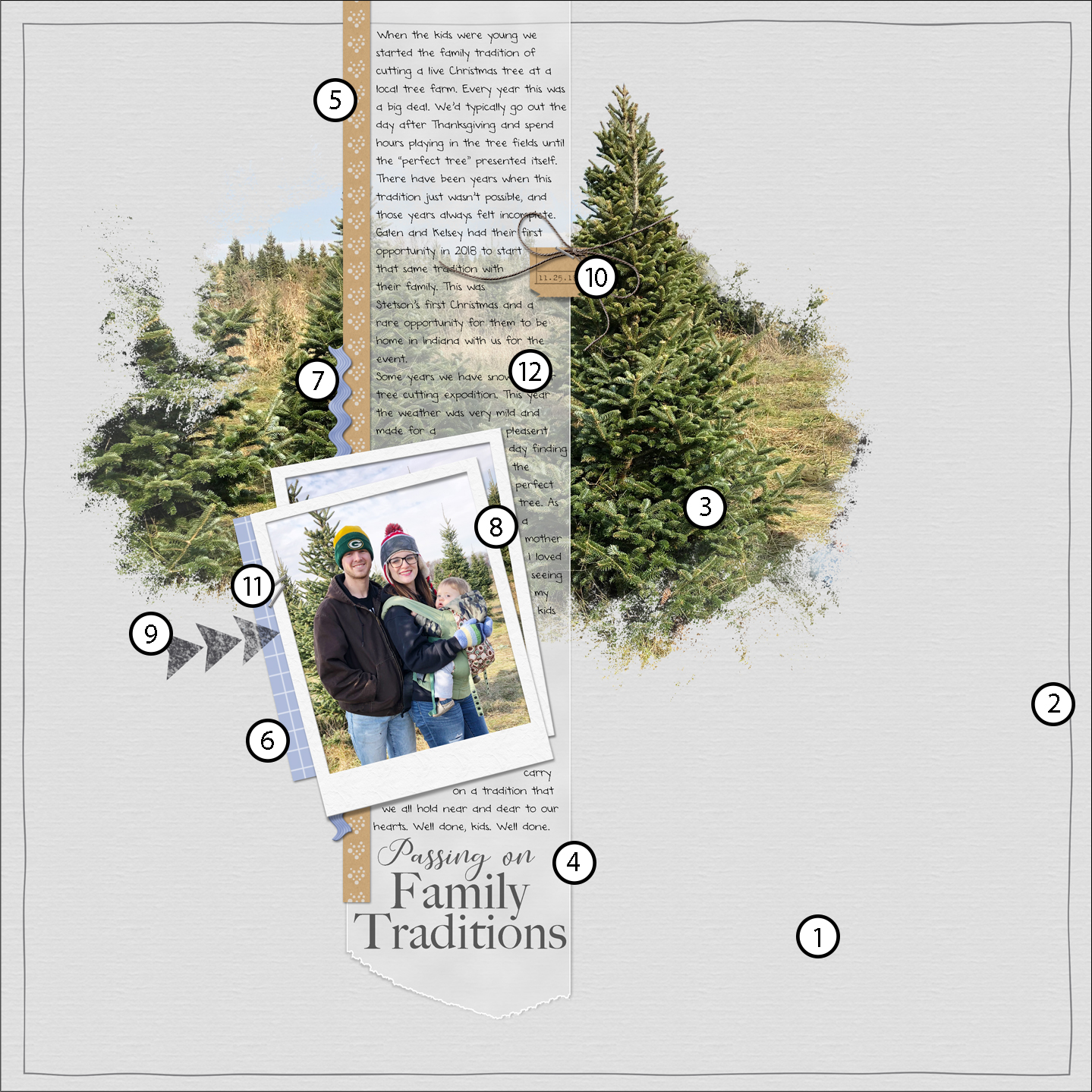 Lesson 1: Don't miss the transforming powers of the Pattern Picker. It's not what-you-see-is-what-you-get. Instead, think of it as what-you-get-is-what-you-make-of-it. Let's play! In Lesson 1 we'll kick off class by creating a classical multi-purpose background paper. You're guaranteed to love it because it's YOUR design!


Lesson 2: Confine your eyes, define those borders, and align your senses. Use the Liquify Filter to add definition and a visual boundary to your background paper by applying a hand-stroked outline. The technique used in this tutorial is anything but traditional, it's my own personal workflow.

Lesson 3: The web is home to amazing mask potential. I get giggly just thinking about it! In Lesson 3 we'll take a trek through the internet and I'll show you some of the best ways to extract texture, define a brush, and paint with precision. This lesson is likely to become your next digital obsession.

Lesson 4: A strip of velum is a friend when all other friends have checked out for the day. It's versatile. It doesn't highjack your design. And, it has a boatload of applications. In this tutorial, we'll create a strip of velum and then have a jolly 'ole time ripping the end off of it!


Lesson 5: Borders have boundless energy and application. In Lesson 5 we'll create a patterned paper border to help support the flow of our page design, break up some busyness, and add a touch of colorful beauty. The potential for creativity in this lesson is off the charts!


Lesson 6: Slip a touch of color behind the scenes of your scrapbook page by adding a patterned paper anchor that will anchor your eye to the subject of the page. The results of this lesson are literally endless with the unique combination of the Swatches Panel, the Pattern Picker, and the Rectangle tool. This tutorial is a must-have for every digital scrapbooker.


Lesson 7: My mother used to sew me dresses trimmed with ric rac. I find it classically delightful. In lesson 7 of this class we'll call up a dynamic duo of filters and enjoy a little time of nostalgic distortion. Half the fun is seeing the ric rac transform before your very eyes!

Lesson 8: Do you have old Polaroid prints lurking in your photo boxes? Nowadays digital Polaroid frames are quite trendy and come in many shapes and sizes. In this lesson we'll create a set of Polaroid prints with the Rectangle tool, the Pattern Picker, and a couple super-sweet shortcuts.


Lesson 9: "Point me to the fun!" says the stamped and grungy arrow set we'll be creating in Lesson 9. The star of this lesson is a special masking brush just waiting for its chance to be brought out of the Brush Picker. (Psst. This is my favorite brush ever!)

Lesson 10: Every scrapbook page should have a date and the page we're creating in this class is no exception. Fancy transforming, the Polygon tool, and a rough little pencil brush are three of the reasons this lesson will be your ticket to awesomeness.


Lesson 11: Staples are a staple. Wouldn't you say? I have to admit, I rarely, if ever, get out my Styles Panel, but in Lesson 11, it's a necessity and an adventure. You won't believe how easy it is to create a one-of-a-kind staple to strap down the treasures on your page.


Lesson 12: In the wide world of digital scrapbooking, type and journaling is not only a necessary addition of data, it can also be a huge part of a page's design. The tips and tricks and instruction I provide you in lesson 12 will equip you to produce even the most complicated of text boxes.
NOTE: The bow shown in the anatomy image above is not part of a lesson, but it is included in the class download.