WELCOME! ==> START HERE

Welcome to Digital Scrapbooking Mastery No.2
A good scrapbooker can use any scrapbook kit on the market today and create a great scrapbook page. You might think it's because they choose a great kit to use, but that's not it.
To become a master scrapbooker, there are two things you need to understand, page design concepts and your program.
This class is not about learning design - that's what Design Beautiful Pages is all about - this class IS, however, about learning your program…not just well, but "mastery" well.
Digital Scrapbooking Mastery 2, as the number indicates, is the second class in my Mastery series. Here are some tips getting off to great start and looking forward to a successful finish.
Start by completing the pre-class lessons starting at the top and working your way down. The lessons are intended to be completed in the order they are listed.
Next, move on to Lesson 1 (available May 31, 2019). Lessons should be completed in the order they are listed.
After completing each lesson, watch the coordinating Archiving & Using video for that lesson, then watch the coordinating Alterations video for that lesson.
I recommend saving the coordinating Custom Shadowing lessons until after your Mastery 2 scrapbook page is complete.
The Secret to Success
The secret to success with this class, and with all other classes that we offer, is this:
Watch a lesson's video once, from beginning to end, without stoping.
Download and print the lesson's manual.
Use the manual to complete the lesson, scratching things off as you go. Use the video as a tool for visual reference.
Sign up for the private Facebook group to learn and grow as a community. 
Love and scrapbooking success,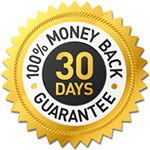 100% Satisfaction Guaranteed
As always, your complete satisfaction is 100% guaranteed.