How to Join Digital Scrapper's Community (on Circle)

Join Our Community
We have migrated Digital Scrapper's Community from Facebook to Circle, a community managing website. Here's what you need to know:
Digital Scrapper Community (hosted on Circle) contains a mix of public and private spaces. You will need to register (see below) and log in in order to participate.


Digital Scrapper Community (on Circle) is managed with the same login information you use for your Digital Scrapper Classes account. Yay! BUT.... in order to do that, you must allow us to connect your classroom with our Community. Here's how to do that:
Step 1: Connect Your Classroom
If you're already a member of Digital Scrapper's Community (on Circle), you do not need to complete these steps.
Click on the JOIN COMMUNITY link below.
You will be asked to enter an email and password. Enter the same email address and password you use for your (QwikLearn) classes. This is vital to connect your classroom and our Community so you can have one login. Then, click Log In.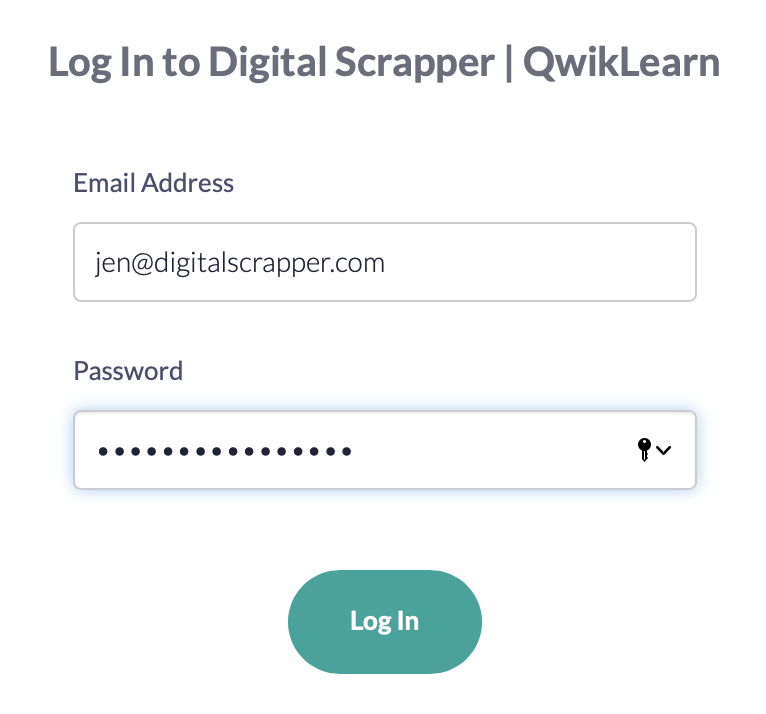 STEP 2: Authorize the Connection
We need you to authorize Circle.so (our forum/gallery web host) to connect with your account here in the classroom (QwikLearn.) You will be asked to authorize the connection.
This authorization/connection will not access any private data or payment information.
This authorization/connection is not connected to Facebook in any way.
When you see this screen, simply click Authorize.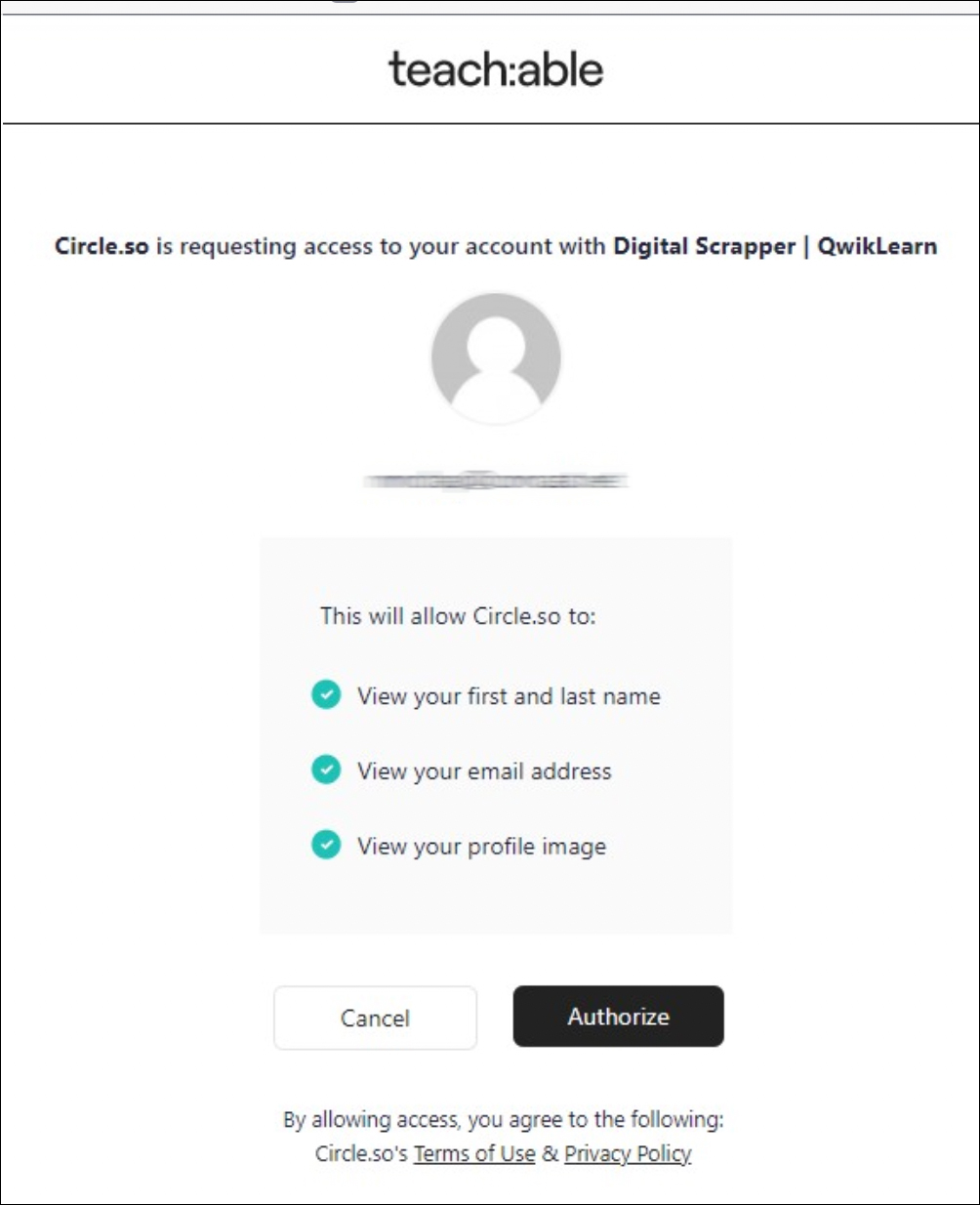 You are now ready to access Digital Scrapper's Community (on Circle.)
TIP: Bookmark this site for easy access.
Private Class Communities
Digital Scrapper's classes include a private forum and gallery within our Community (on Circle.)
To join the private class communities, you must (1) enroll in a class, and (2) click on the Join This Group link in the classroom.
Complete and Continue