How to Join Digital Scrapper's Community (on Circle)
Public Community
Digital Scrapper's public community is not yet open for member posting. Thank you for your patience. We will let you know when this becomes available.
Private Class Communities
Starting in April 2021, Digital Scrapper's classes are included with a private forum and gallery that is hosted on a site called Circle.
To join the private class communities, you must (1) enroll in a class released after April 2021, and then, (2) click on the Join This Group link in the classroom.
You will then be greeted with an orange button like this.

Click on the orange button. If you're new to our community on Circle, please see New Community Members Only below.
To bookmark our Community, go to community.digitalscrapper.com.
As you enroll in future classes, their private groups will appear in the left-side menu.
New Community Members Only
STEP ONE: Enter an Email and Password
If you are new to our communities, you will be asked to enter an email and password. Enter the same email address and password you use for your classes in QwikLearn. This helps connect your classroom and the new community (forum/gallery).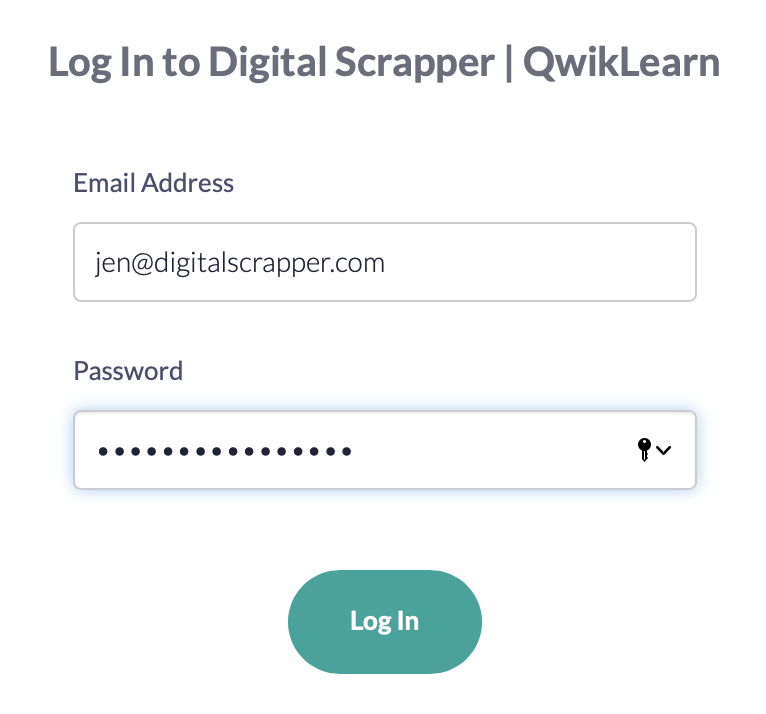 STEP TWO: Authorize the Connection
We need you to allow Circle.so (our forum/gallery host) to connect with your account here in the classroom. You will be asked to authorize the connection.
This connection will not access any payment information.
The connection is not connected to Facebook in any way.
When you see this screen, simply click Authorize.